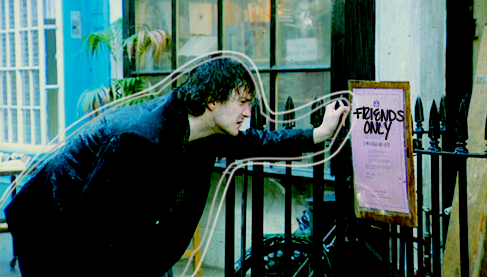 Verrückt? Albern? Kunstvernarrt? Wahnsinnig? Buchling? Cineast?
Interessiert? Einfach comment hinterlassen und wir sehen, was geht. *g*
Crazy? Silly? Nuts about art? Bookworm? Film addict? Think we have something in common?
Leave a comment if you wanna be friended! :) Thanks!
Oh, and since there's a man with a sword (points to icon) watching over my journal...be nice! ;D

"You don't have to be insane to join in, but it might help."
Current Mood:
cynical
Current Music: Tom Waits - All the wordl is Green